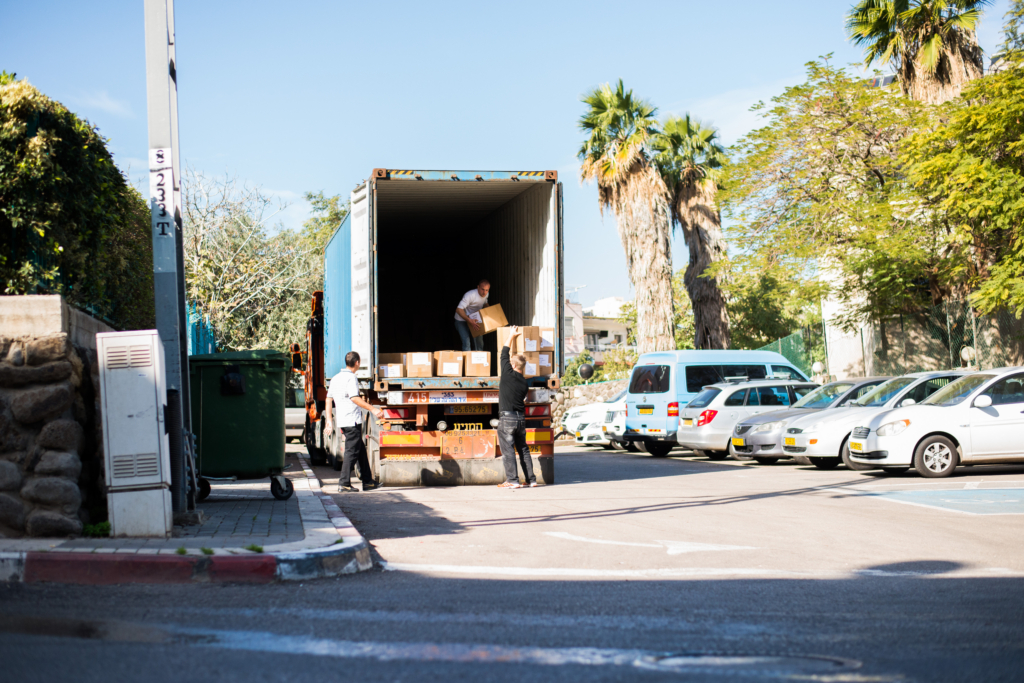 At the beginning of this year, MTI imported a 40 foot container to Israel with 760 boxes of humanitarian aid for new immigrants (Olim). Most of the people come from Ukraine and other former Soviet Union countries where economics and war simply do not allow people to bring much with them. Therefore, when these families arrive in Israel, they often do not have basic items. This container had towels, bedding, blankets, summer and winter clothes, shoes and more.
We were able to help two organizations, one Ashdod in the south of Israel and the other in Tiberias in the north. In Ashdod, we assisted over one thousand families and over 600 in Tiberias.
It is rewarding to be able to help these new Olim in such practical ways, especially in the hour they need it the most.
As more immigrants arrive in Israel, it is obvious there will be more people who need our help. This was our third container that we have brought in within the past year. We are looking forward to being able to help even more.
A Partial Glimpse at Unloaded Container Items: