Olga was only 26 weeks pregnant when complications sent her into premature labor. Unable to stop the process, a very tiny girl was born. The doctors gave Maxim and Olga the news that their newborn had hydrocephalus and cerebral palsy. The diagnosis was accompanied by a prognosis that said there was no hope of her getting any better as she got older. Further, the couple was told by the doctors that they should give the baby to an orphanage and concentrate on the next child. Maxim and Olga knew this was not the right solution for their family and especially for their new baby they named Sofia. The family lived in Donetsk, Ukraine and were getting Sofia whatever help they could. During the last war in Ukraine, the hospital in Lugansk where she was getting minimal treatment was blasted by a rocket. Scared to get out on the streets, they stayed at home for more than a month. They eventually moved to Israel as refugees.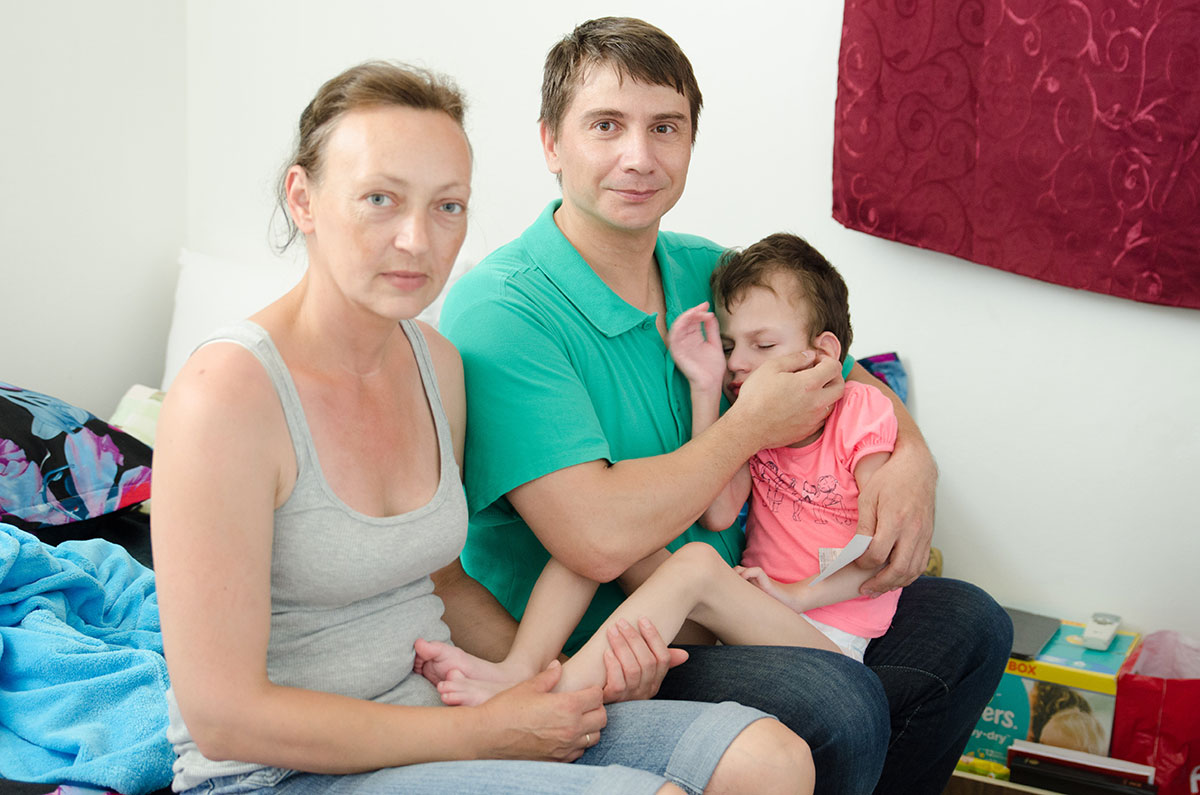 Olga, Maxim and Sofia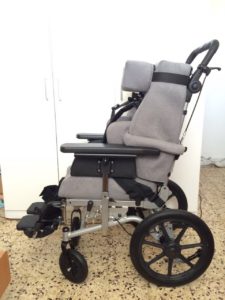 In looking for help for Sofia in Israel, they discovered a medical center that works specifically with the issues she has. After one week of specialized treatment, they saw some progress. Her body started to wake up. Her eyes responded and opened more. She began a new rhythm of life and started reacting to her surroundings. Sofia smiled, and her parents saw the enjoyment on her face. One of the main things recommended by those who were now working with Sofia was to purchase a special wheelchair that would help treat and feed Sofia as necessary. They simply did not have the funds to buy the chair themselves. Donations given by local believers covered half of the cost, but they did not know where or how to get the rest of the funds. They applied for assistance with MTI, and we were happy to be able to help.
One of our staff members visited the family and presented them a check for the balance of the wheelchair so it could be ordered. The chair has since arrived and has been a huge blessing in her treatment. Maxim and Olga shared that they are very thankful for the open hearts of the Christian donors of MTI which helped to give them hope for Sofia's future.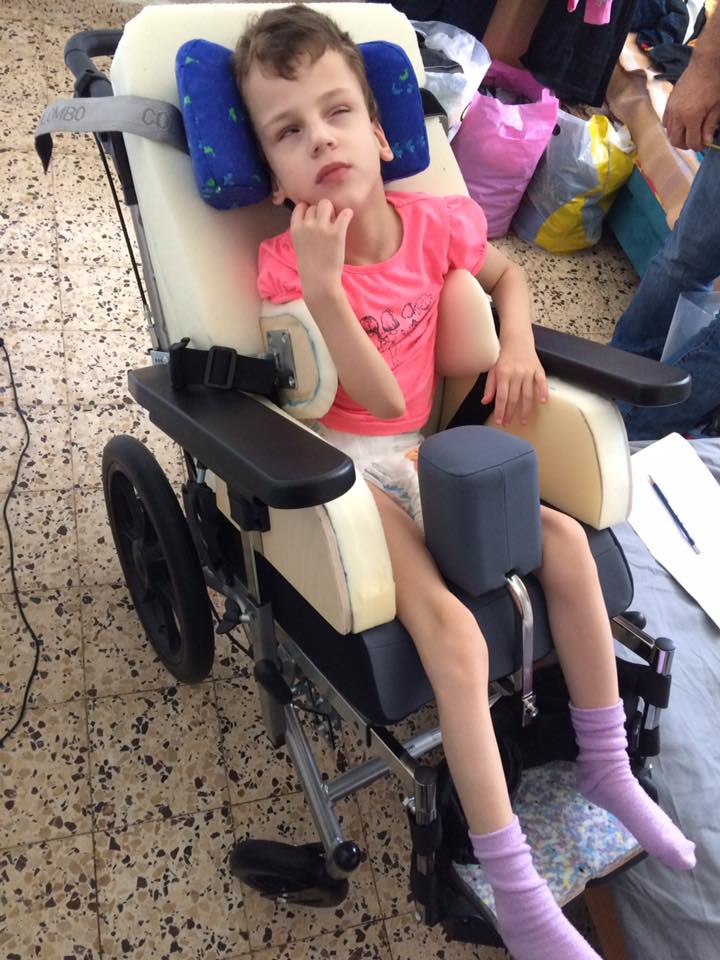 Sofia in her new wheelchair