This is the latest report from our Fishermen in Eastern Ukraine. There are cities under siege, home to many Jewish families who are very anxious and hoping to leave. The Russian backed insurgents have surrounded cities. They are setting up road blocks, stopping traffic in and out. Everyone traveling through these blockades is subject to robbery, harassment, rape and even murder. No one really knows what they will face when they leave their homes seeking safer areas.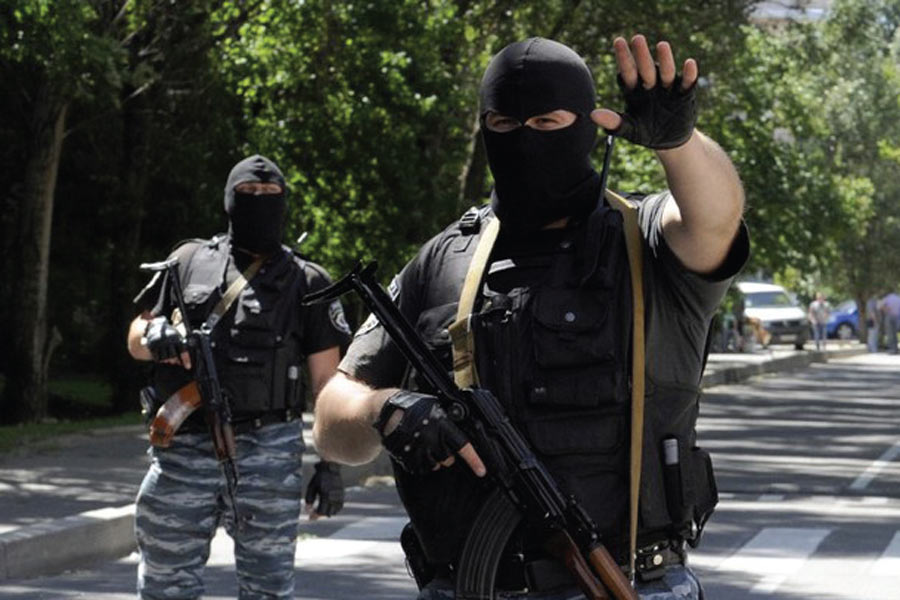 Ezra International (Ezra means "help" in Hebrew), MTI's organization in the former Soviet Union (FSU) helping Jews home to Israel, is working day and night to help stranded Jewish families make their way to safer cities, then to Israel. The process is treacherous, but to stay in these surrounded cities is also wrought with danger. The Ukrainian Army is undermanned and out gunned. Russia is supplying their fighters in Ukraine with modern weaponry, Although the Ukrainian army has few helping them, they are standing up to the Goliath before them.
At the risk of their lives, our Fishermen drive Jewish people to the nearest big cities, such as Dnepropetrovsk or Kharkov.
Our teams in those cities rent rooms where the people they are assisting can wait for their passports and visas to Israel, which are provided by the Jewish Agency. Everything necessary to live is provided including food; some people have to stay for over a month to receive their papers.
Our Ezra Ukrainian Director, Viktor Mykhaylov writes, "We are preparing for the very numerous evacuations of Jews from Donetsk. There will be hundreds of people who immediately need to leave Ukraine in order to survive. But in order to help them safely and sustain them for the period of obtaining passports and visas, we need approximately $10,000 per month. This support, coming from Christians, is the testimony of God's love and care to them through all of you who are praying and helping them. Like all of us they call for help to God in hard times and are happy when they get what they ask. I'm sure it is a wonderful opportunity to be the conductor of His love. We are ready to go and do this but it is impossible without you!"
Scripture says to give honor where honor is due! We must thank the Aligood Church of God for their loving heart and motivation to help Jews home. This is not a large church but they have given unbelievable amounts of finances to assist the Jewish people as they make their way home. On behalf of all of them, Thank you!
Please pray for our Fishermen in Ukraine, especially for Gennadiy, working in the besieged city of Lugansk, and another Fisherman in Donetsk, also named Viktor.
If the Lord is prompting you to help Jews home, please go to our website to donate: www.ministrytoisrael.com.